Electrical Switch Gear, Supply, Installation & Automation

PLC Based Control Panel
Electrical Switch Gear, Supply, Installation & Automation suppliers
Programmable Logic Controllers are small industrial computers with modular components. Flexible, rugged and easily programmable controllers to replace hard-wired relay logic systems. Design and conceptualization based on Client design and specifications. Reliable due to absence of moving parts. A panel board is an element of a system used to supply electricity .primary function is to divide an electrical feed into supplementary circuits while providing shielding and protection for each circuit in an enclosed space.
It consists of feeders for motors and blowers. Feeders are designed according to the motor rating. In most of the MCCs, auto and manual provision will be there. With manual provision motors can be operated manually. In auto provision external signal is required to start the motor. The signal is given by the control panel. Indicators for the motor operation also will be present in control panel. It has a robust construction and unique functional features such as sequential control, ease of programming, timers and counters, easy-to-use hardware and reliable controlling capabilities.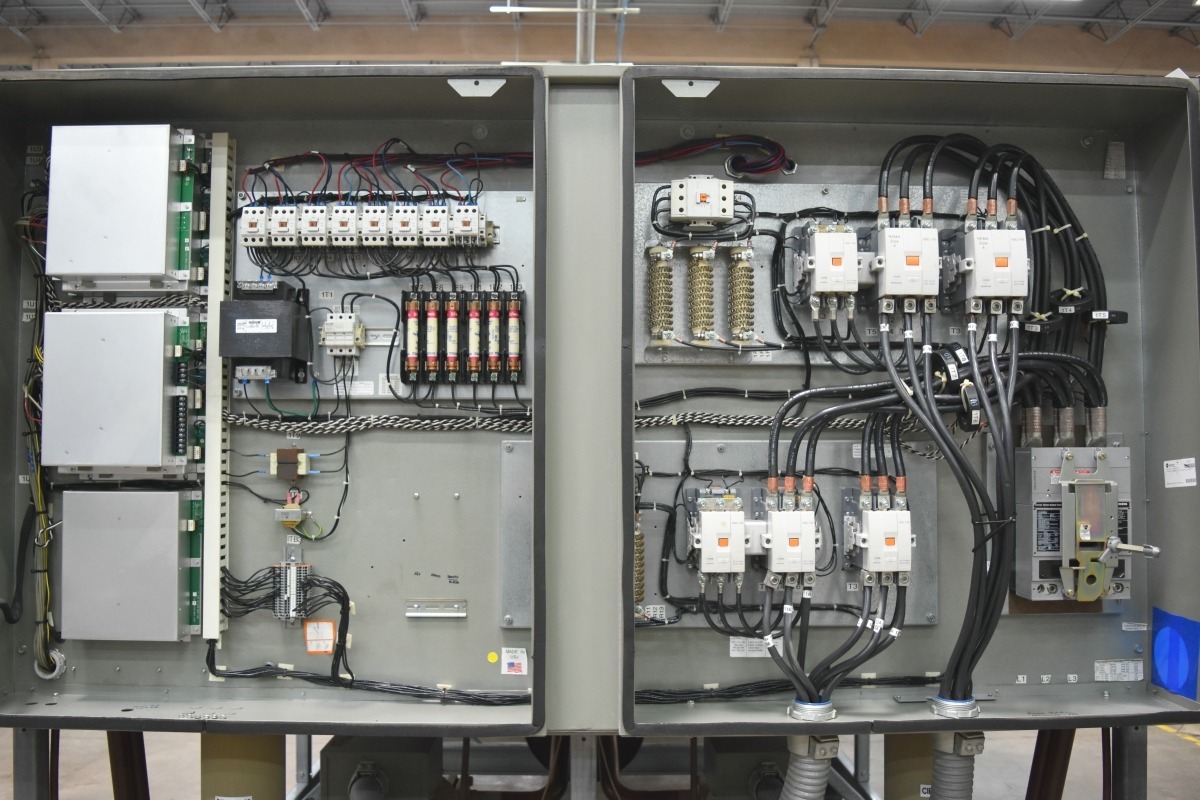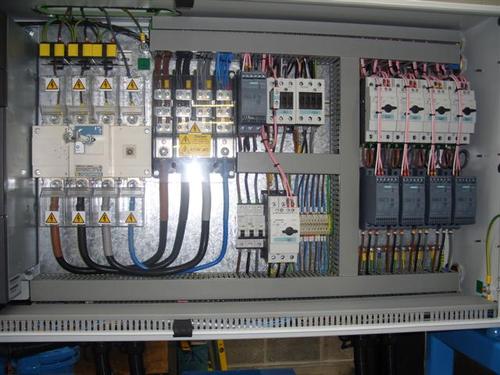 Main-Distribution Board Lower And Higher Capacity
Nissi Oil & Gas Equipment Trading LLC Electrical Products suppliers in Abu Dhabi, Electrical Switch Gear, Supply, Installation & Automation suppliers in AUE
The Main-Distribution Board Lower And Higher Capacity boards are used to distribute and control the power supply in large buildings. Available for indoor & outdoor applications. A distribution switchboard is the point at which an incoming-power supply divides into separate circuits. It has a single or multiple incoming power sources and includes main circuit breakers and residual current protection devices. 
Distribution boards may be designated for three-phase or single-phase and normal power or emergency power or designated by use such as distribution panels for supplying other panels, lighting panels for lights, power panels for equipment and receptacles and special uses. The former arrangement provides easier alteration to wiring at a later date, but the latter arrangement might be greater for a residential application. It is comprised of a free-standing enclosure and support equipments and required current transformers. Panels are assembled in a systematic manner such as incomer section and outgoing section.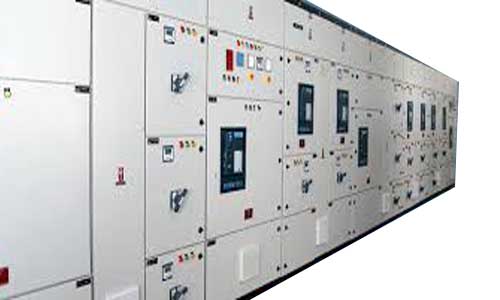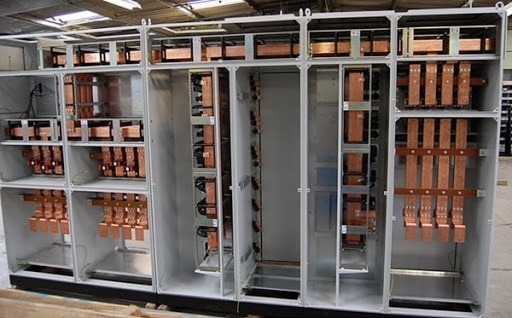 Wastewater Treatment System and 
Variable Frequency Drive Panel
We consider wastewater treatment as a water use because it is so interconnected with the other uses of water. The term wastewater treatment is confusing to you, you might think of it as sewage treatment. To equalize daily variation in flow from the treatment plant and to store excess when average wastewater flow exceeds irrigation demands includes winter storage. Wastewater reclamation and reuse systems should contain both design and operational requirements necessary to ensure reliability of treatment.
Electrical products dealers AUE ,
Variable speed drive is a dedicated component of the electrical control panel, the panel's frequency convention and main features are depending on the inner VFD and other components configuration. Most of the industrial applications require variable speeds at peak load conditions and constant speeds at normal operating conditions.  VFD consists of mainly four sections; those are rectifier, intermediate DC link, inverter, and controlling circuit.