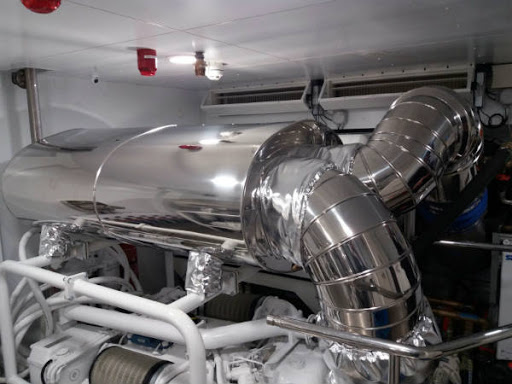 Vent Silencer
Vent Silencer
is an equipment designed to reduce the noise produced by high temperature and high-pressure gas flows during atmospheric expansions in safety valves, control valves, relief valves, purge systems, and blow systems. Using the pressure progress, a static-structural analysis is performed to study the maximum stress and deformations of the equipment. In this structural analysis, we apply fluid dynamic and external loads, as the effect of the wind, snow, and gravity. The concentric ring design and the wrapped vent silencer design offers a choice of silencer profile and configuration to meet site-specific requirements. splitters for typical applications metal parts with galvanization for more demanding applications metal parts made of stainless steel. We offer a complete application engineering solution, including blowdown time, bottled volume calculations, and complete valve, pipe treatment, and vent discharge acoustic. The Valve performance and life can be considerably extended by the appropriate distribution of pressure drop in the piping system, valve, and vent silencer. In many instances, it is possible to reduce the pressure drop across the valve body to less than critical. This results in reduced valve actuator open/close force requirements. Reduced valve wear caused by cavitation damage and reduced through-valve body noise is added benefits of this approach.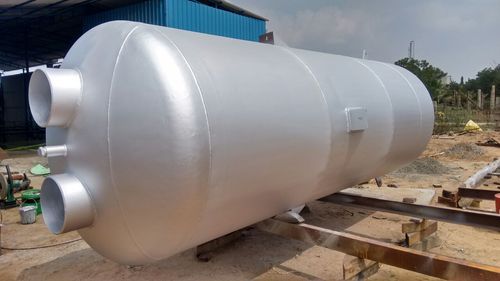 Vent Silencer Suppliers
Vent Silencer Suppliers
can be applied around the fan to limit the noise radiated from the casing. When noise reduction lagging and insulation is required, the effect of insulation thickness and the optimal amount of jacket mass should be considered for the best economic value. Installing a layer of rigid insulation material tightly against a fan housing would only create a larger vibrating surface and produce higher noise levels. Therefore, avoid a thermal and acoustical insulation system that uses a rigid attachment. The silencers are the fundamental component of every ventilation system. The silencers are designed mainly to attenuate noises in ventilation. In most cases, they are mounted between the fan and the diffusing and exhaust fan and before the air diffusers.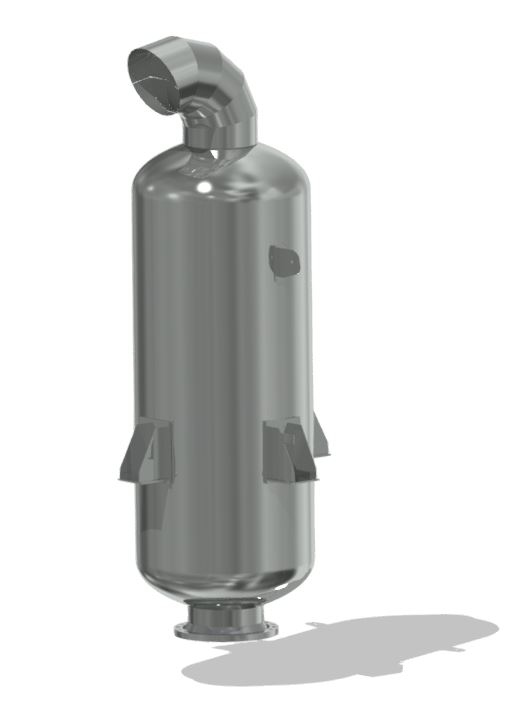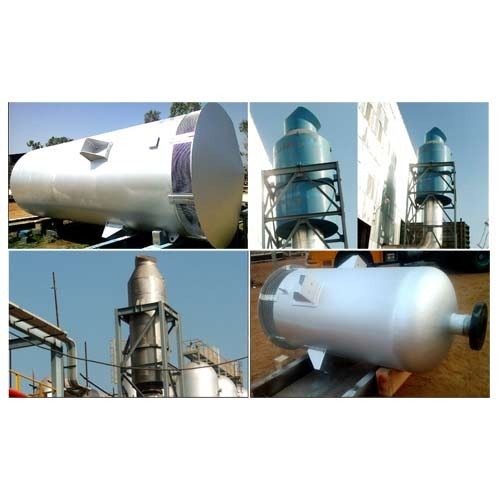 Our Services
Vent Silencer Suppliers in Abu Dhabi and AUE,
It is a common element in most surface treatments. The lagging material is usually aluminum. Galvanized steel lagging is often better than aluminum lagging because steel has a heavier surface mass. The particulars of the noise problem may dictate what type of lagging will be used. For example, if the noise is a low-frequency problem then a lagging with more mass like galvanized steel is desirable. If the noise is mostly at high frequencies then a lighter material like aluminum lagging may be used. silencers can be purchased from several companies that specialize in this form of noise control and can be custom designed. A motor silencer typically consists of an acoustically lined shroud around the motor casing, with an absorptive silencer directing cooling air to the motor fan. The biggest problem to look for when adding a motor silencer is the potential for overheating the motors.