Metallic bellows expansion joints
are used in pipelines to absorb the thermal expansion and the effects of it. Quality Products is a customer-oriented metal expansion joint manufacturer in India that produces a wide range of bellow joints as per the specifications required.
Metal expansion joint
use bellows to convey high temperature and pressure substances in pipelines and ducts. Since most industries today deal with pipelines carrying materials of high temperature and pressure, thermal expansion is common. This effect can cause mechanical deformation and vibrations which can eventually cause cracks, leakages, and even failure of the entire system. To avoid this from happening, Metal expansion joints are used.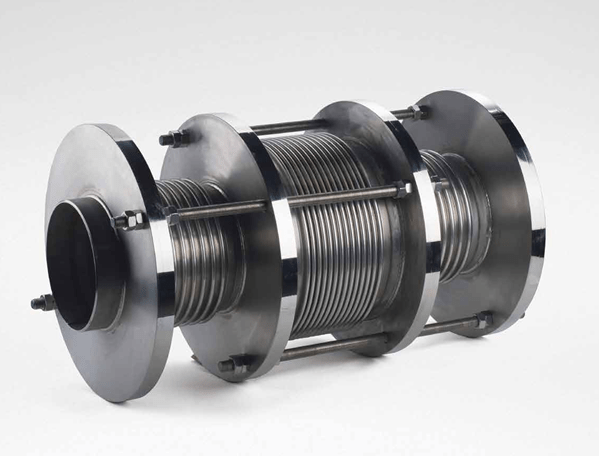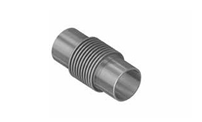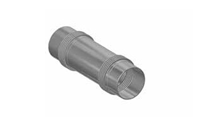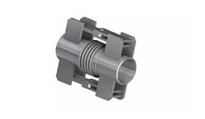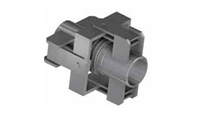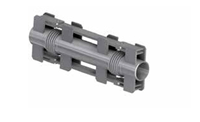 LATERAL SPHERICAL
LATERAL SPHERICAL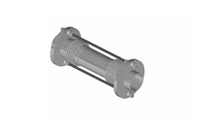 PRESSURE BALANCED AXIAL
PRESSURE BALANCED AXIAL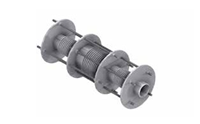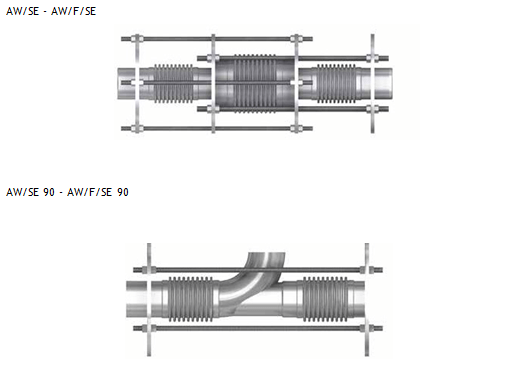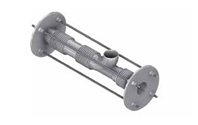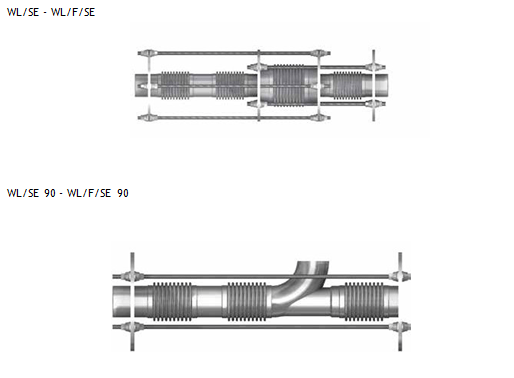 BELLOW
The bellows is the fundamental part of the expansion joint, and it is obtained by hydraulic or mechanic trial from stainless steel or alloy steel having only one longitudinal welding. A controlled behavior produces a set of parallel metallic waves, that ensure maximum flexibility and reliability.
 Our system of calculation furnishes the stress analysis of the bellows, which allows to make calculations according to customer's specifications.
MATERIALS
The basic material to be used for the moulding of the bellows, have to meet the following characteristics:
Efforts resistant
Corrosion resistant
Weld ability
For these reasons, the material more used is the AISI 321 stainless steel (max. temp. 800°C). For superior values of temperature or corrosion it is used AISI 316/316L stainless steel, or alloy steels as Inconel, Incoloy, Hastelloy, Nichel and Monel.
PLANNING AND CONSTRUCTION
Giorgi's expansion joints are planned and manufactured according to:
ASME VIII 1 and 2
EJMA
RINA
ISPESEL
TUV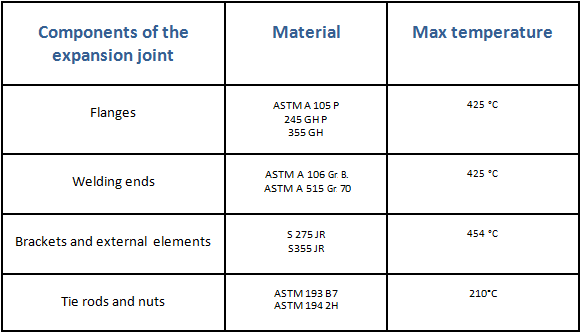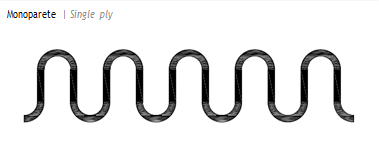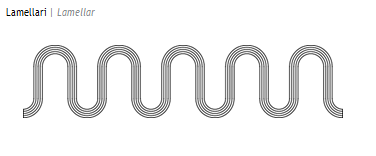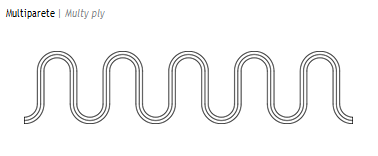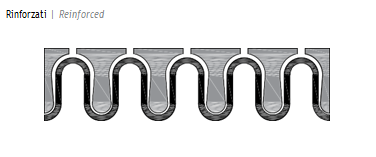 TIERODS
According to the use we can distinguish:
tierods as run limiting device
tierods for presetting to the mounting
tierods to support the thrust due to internal pressure


SLEEVE
To avoid direct contact between bellow and fluid a sleeve is welded on the internal side of the expansion joint. It allows to reduce thermal strains, to reduce loss of head, turbulences and erosion.


TERMINALS
We can produce expansion joints complete of flanges and to be pipe ends. The different terminal are generally produced in carbon steel. On request, it is possible to use stainless steel. Standard flanges are bored according to UNI – ANSI rules, or special and in above mentioned materials.



REINFORCING RINGS
When we have to plan a bellow subjected to high pressure it is necessary to use reinforcing rings made of carbon steel sheet. Besides uniformly distributing the compensator, they also act liker unlimiting devices.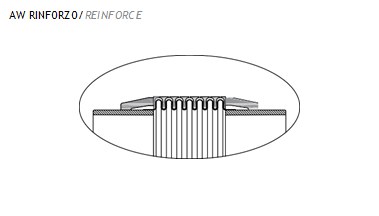 EXTERNAL PROTECTION
To protect waves from foreign bodies or to facilitate the application of the insulation, bellow, can externally be wound by a plate, generally in carbon steel.

ACCESSORIES
Type: AW
                PN2,5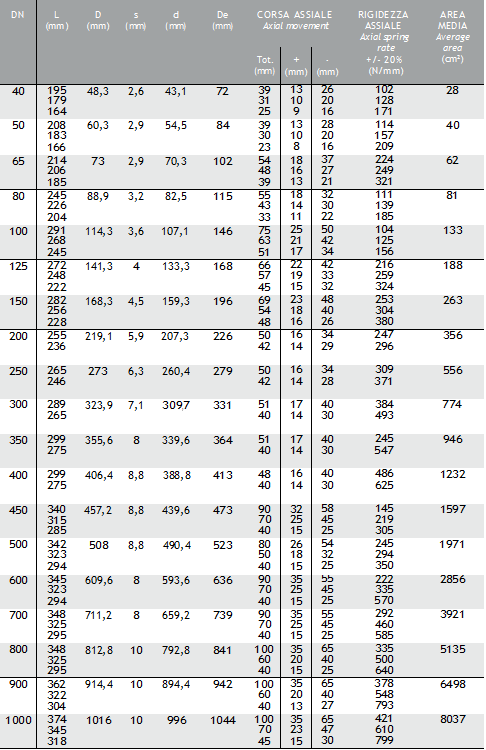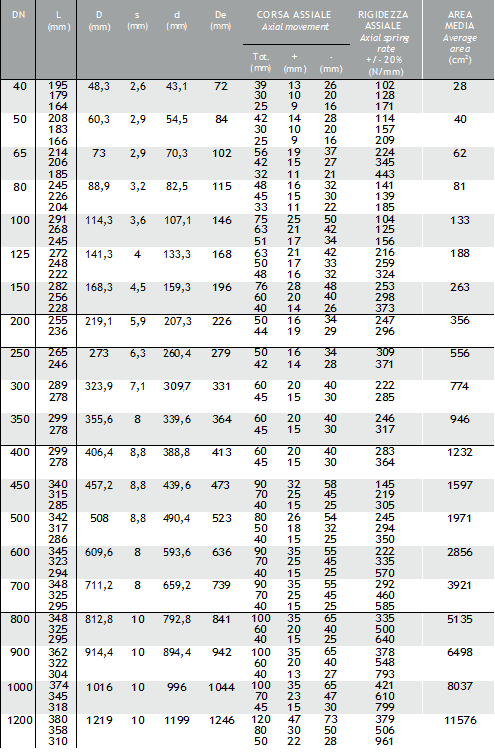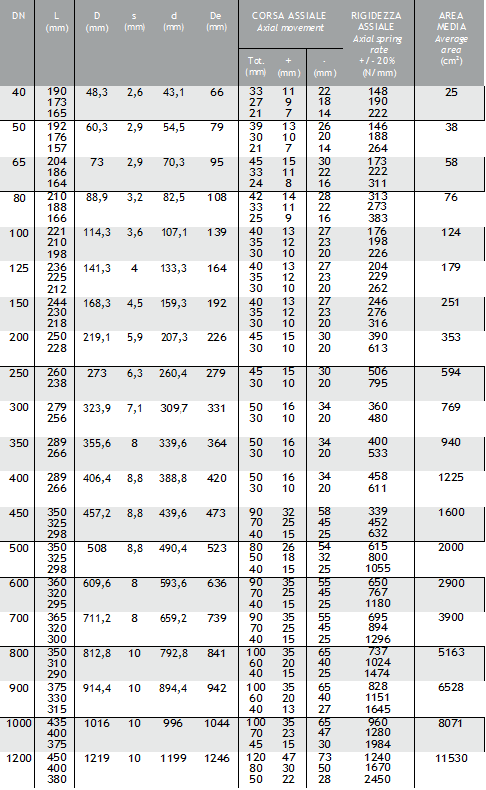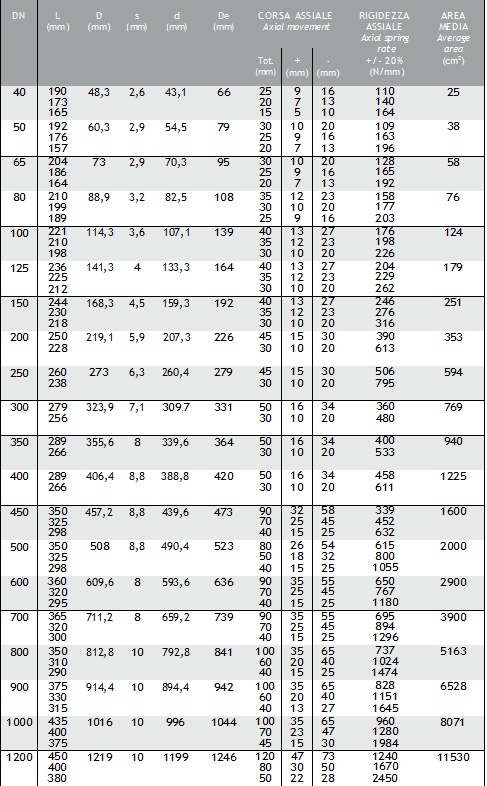 Hinged expansion joints with welding ends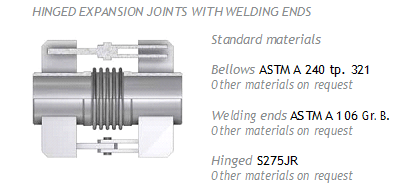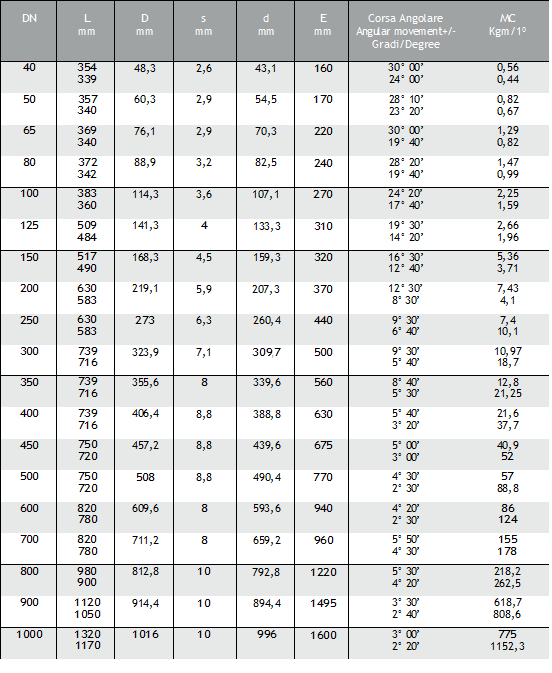 Axial expansion joints with flanged end
Type: FA
              PN6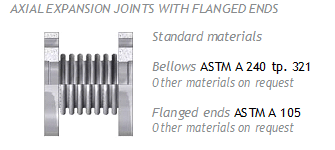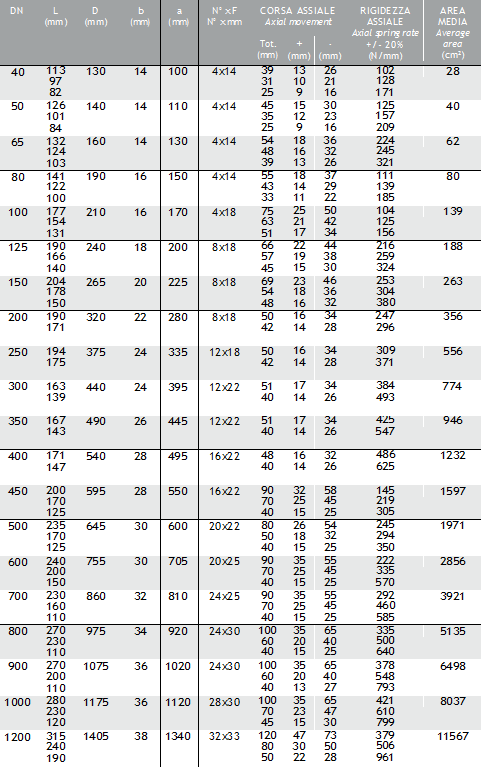 POPULAR SEARCHES OF METAL EXPANSION JOINT


Metal expansion joint Kuwait

Metal expansion joint in UAE

Metal expansion joint in Kuwait

Metal expansion joint UAE

Metal expansion joint Suppliers

Metal expansion joint Suppliers Kuwait

Metal expansion joint Suppliers in UAE

Metal expansion joint Suppliers in Kuwait

Metal expansion joint Suppliers UAE