Flanges Abu Dhabi 
is an external or internal ridge for strength as the flange of an iron beam such as an I-beam and T-beam attachment to another object, as the flange on the end of a pipe, steam cylinder, etc. A flange can also be a plate to form a rim at the end of a pipe when fastened to the pipe. A blind flange is a plate for covering closing the end of a pipe.  Flanges are piping components bolted together using a gasket in between two flanges as a sealing material. Flanges are used to connect pipes with each other, connect pipes to flanged valves, connect pipes to flanged fittings, connect pipes to flanged piping specialty items such as strainers, and to isolate piping sections using a blind flange.
Types of Flanges:
Welding Neck Flange
Slip On Flange
Socket Weld Flange
Lap Joint Flange
Threaded Flange
Blind Flange
Special Flanges:
Groove Flanges

 

L

ong Neck

Orifice

Spectacle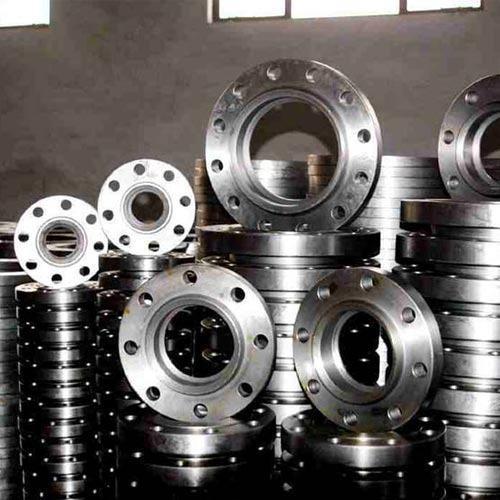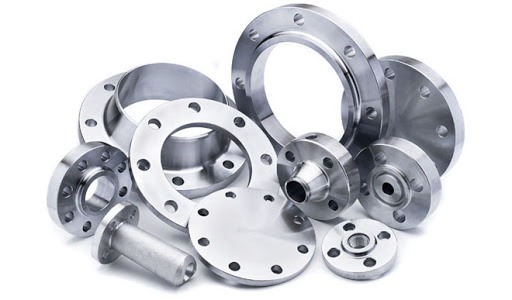 Properties
One coupling is placed on each shaft so the two
flanges
line up face to face. A series of screws or bolts can then be installed in the flanges to hold them together.
With their size and durability, flanged units can be used to bring shafts into alignment before they are joined together. The basic function of all couplings is to transmit power, accommodate misalignment, and compensate for axial movement. A flange is a method of connecting pipes, valves, pumps, and other equipment to form a piping system.