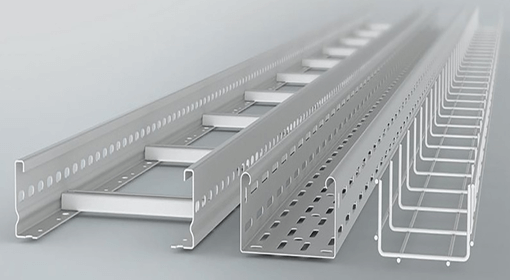 Cable Trays Materials:
Steel
Aluminium
Stainless Steel
Advantages:
Cable Trays,

that it Less expensive than other methods of protecting wiring.

Cable Tray maintenance checks, changing of cables is easy because cables can enter or exit the tray at any point of the system.
Types of Cable Trays:
Ladder Type Cable Tray

Channel Cable Tray

Wire Mesh Cable Tray

Single Rail Cable Tray
Important Features:
Steel
Aluminium
Stainless Steel
Cable trays are rigid structures used to support and raceways the cables.
A non-ventilated cable tray. Solid bottom metallic with solid metal covers. Electrical and telecommunication wires with short to intermediate support.