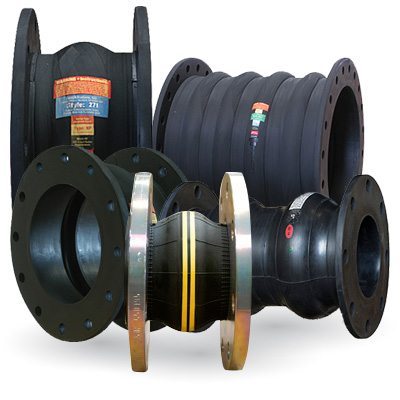 Rubber Expansion Joint
Rubber Expansion Joint, Used in piping systems to absorb thermal expansion and terminal movement where the use of expansion loops. Rubber Expansion Joints are a flexible connector fabricated from natural or synthetic elastomers and fabrics with metallic reinforcements designed to provide stress relief in piping systems due to thermal changes. Vibration, Pressure Pulsation, and Movement in a Piping System. When flexibility for this movement cannot be designed into the piping system itself, an expansion joint is an ideal solution. Compensate for lateral, torsional, and angular movements preventing damage and undue downtime of plant operations.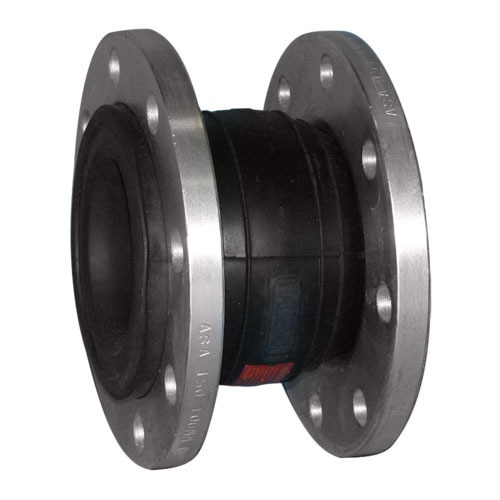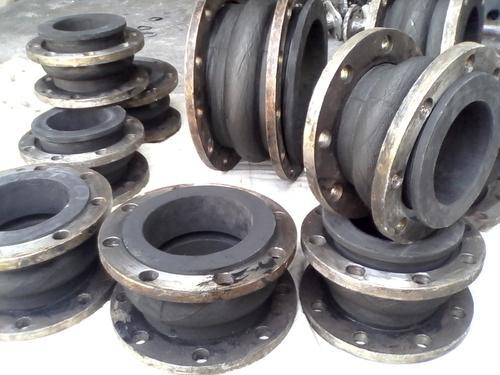 Rubber Expansion Joint Suppliers,
The designs and manufactures of steel expansion joints, we have formed close partnerships with experienced and skilled manufacturers of rubber expansion joints. This ensures that our customers derive the same benefits from our rubber expansion joints as from our steel expansion joints. Rubber expansion joints are the perfect solution for pipe systems to absorb movements, vibrations, resulting in the service of the pipes work and connected equipment. The large standard range of high-quality rubber expansion joints used for Manufacturing. Experienced and knowledgeable manufacturers that have demonstrated many years of reliable service to the industry.
Features
Rubber Expansion Joint Suppliers AUE and Abu Dhabi,
Used as flexible connectors within pipe systems. The large axial, lateral and angular range of allowable movement, low reaction forces, and low inherent resistance.  Perfect noise dampeners and ideally qualified to reduce vibrations. The major part of the piping's structure-borne noise and the low-frequency noise generated by fluids is eliminated. Flexible connections for all industry sections, and ships.